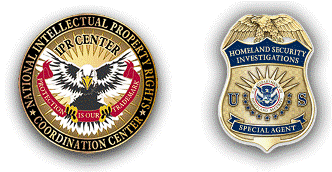 More than 125 people attended this year's event, "Online IP Theft in the 21st Century." The symposium centered on actions taken by both the U.S. government and those in the IP industry to combat online IP theft. Event topics also focused on the overall threat and impact of IP theft. Frederick Huntsberry, the chief operating officer at Paramount Pictures, served as the keynote speaker.
"This is an amazing time in government for IP enforcement," said U.S. Immigration and Customs Enforcement (ICE) Director John Morton. "We have to work together to educate and take time to think about strategy."
To date, 142 domain names have been seized by the IPR Center, 82 of which have been forfeited for intellectual property right infringement. The seizure banner notice, which is placed on seized websites, has received more than 70 million hits.
"23.7 percent of all Internet traffic on a given day involves infringement," said David Green of NBC Universal, who briefed results from the NBC Universal-commissioned Envisional Study. "That's a stunning figure."
Representatives from Michigan State University presented their findings from two research projects, which defined the types of counterfeiters and counterfeiting, as well as defense options. The representatives also examined online product counterfeiting victimization. Both papers will be available at www.IPRCenter.gov.
Three panel discussions with industry partners, rights holders, and third party providers closed out the symposium. They explored the impact of cybercrimes, private sector Internet enforcement, and international best practices and issues.
The IPR Center is one of the U.S. government's key weapons in the fight against criminal counterfeiting and piracy. As a task force, the IPR Centeruses the expertise of its 19 member agencies to share information, develop initiatives, coordinate enforcement actions, and conduct investigations related to IP theft. Through this strategic interagency partnership, the IPR Center protects the public's health and safety, the U.S. economy and the war fighters.